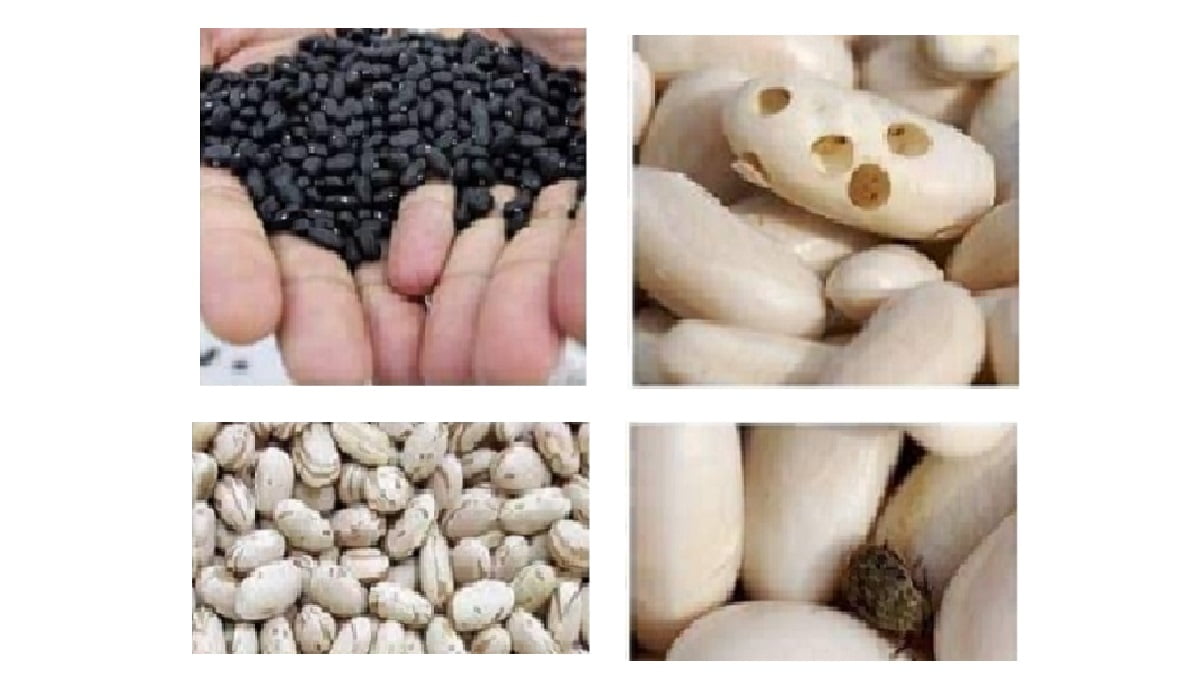 About the Contaminated Bean with larvae: Due to the rumors that are circulating on social networks about this beans that is contaminated and killing people:
I've explained it to several people and asked to share that this rumor is LIAR.
EXPLAINING KIDS ONCE AND FOR ALL
Beans contaminated with larvae?
The pests (eggs, larvae or adults) can infest the grains in the field or warehouses.
These animals that appear can be of several types, mainly moths and weevils (mealworm, borer, weevil).
If I eat this beans, will I die?
Don't die!
Even if the larva was alive. First the larva can die right after chewing and then there are stomach acids etc… if it were an EXTRA-TERRESTRIAL LARVA that managed to survive over 100°C in the pressure cooker!!
Does vinegar kill maggots in beans?
What people with a fixed idea of ​​murder! Do you really think that if violent pressure didn't kill the vinegar it would? Vinegar doesn't kill anything. Not even bacteria, let alone larvae.
You and I have eaten a lot of larvae in our lives, including the guava one. It's protein! There are people who eat larvae of many types around the world.
BUT I BUY BEANS AND DIDN'T SEE LARVA.HOW DID IT APPEAR?
It probably had eggs that later turned into larvae.
What's that thing in the beans?
I saw material investigated by the companies and everything leads to believe that it is the ROOT (see image)
"The bean, when placed in water, can release this radicle as the plant becomes moist and prepares to germinate, so this structure is part of the bean itself.
When it is placed in a pressure cooker, this process accelerates even more because there is a sudden deformation in the shape of the beans with the high temperature and pressure, causing this rootlet to come off more easily.
It has nothing to do with larvae or any living organism.
It is a fact that any brand of bean, if it is very young (freshly harvested, which provides a better broth), will release the rootlets more easily when left soaking in water and subjected to heat and pressure".*
*text published by the company broto legal after analyzing the beans.
Still I'M AFRAID.WHAT DO I DO?
Send the beans to me and I'll distribute them to my relatives and people in need. I send the address by inbox.
Source: Inspector Health page on Facebook.